Material Issue 5: Building a Motivating Work Culture with Driven Employees


Specific Initiatives
Diversity at FamilyMart, Diverse Strengths ,Support for childcare and work, Workstyle Reform
Basic Approach
FamilyMart aims to be a chain store that contributes to a bright future through a business that stays close to customers. The people who work at the Company are the driving force in this mission and our most valuable asset. We will respect diversity in race, skin color, nationality, language, religion, thought, age, sex, gender identity, sexual orientation, with or without disabilities, property, and employment type, etc. and provide an organization and corporate culture in which all workers can perform to their full potential, regardless of restrictions to working time and place due to caring for children or family members. We believe this will lead to growth for our Company.
Towards a Motivating Work Culture with Driven Employees
FamilyMart's past mergers and management integrations have led to diverse human resources, which we consider invaluable assets.
As the surrounding environment is undergoing drastic transformations such as population decline, changes in consumption structure, and the rise of e-commerce, it is crucial that each and every one of our diverse human resources constantly evolve to respond promptly and appropriately to these changes.
Our company has set "Building a Motivating Work Culture with Driven Employees" as one of our material issues (Materialities). We strongly believe that fostering employees, who are directly responsible for bringing FamilyMart forward, creating an organizational culture in which everyone can take active roles, and promoting a safe and motivating workplace would lead to a bright future and growth for our company.
With the aim of becoming a chain beloved by everyone and connected to local communities "like a family," we will maximize our value with the power of diversity and work together with local communities toward sustained growth.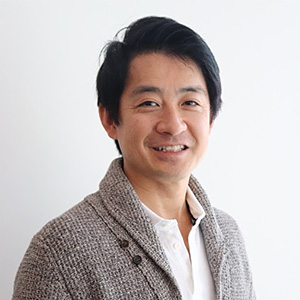 Executive Officer
Management Division General Manager
Toshiyuki Kakimi