Human Resource Development Initiatives
We are involved in four human resource strategies that support development: the recruitment of human resources, development of human resources, appropriate deployment and periodic rotation, and treatment. In regard to human resources development, we launched a department dedicated to employee education in FY2011. Known as the FamilyMart Business College, various educational programs that can be utilized for advancing one's career are available for persons of all levels at the Company. They include those related to business skills, a language program and diversity management training as well as training offered to selected individuals or those that people can apply for.
Employee Education System: FamilyMart Business College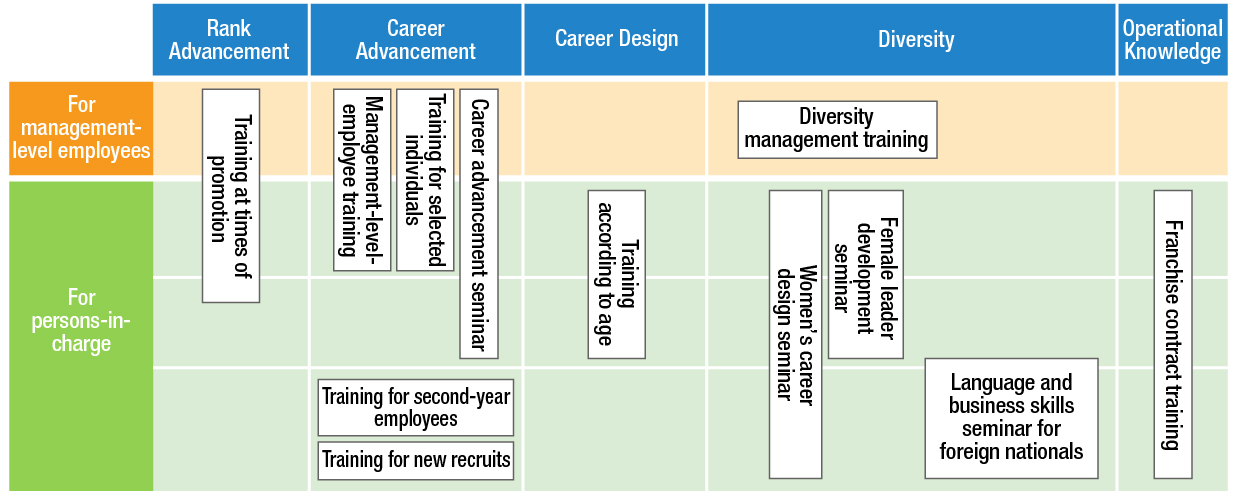 Female Leader Development Seminar
It was a good opportunity for me to think about how I could be myself as a leader.
Even as the number of working women increases, we are told that there are not many women who want to work in management-level positions. In fact, I, too, only had a vague mental image. Through this seminar, I learned about leadership as well as leader's perspectives. At the same time, I was able to network with persons-in-charge at other divisions. I was stimulated seeing how they engaged in their work while thinking about how to make their teams and the Company better. I realized during the lecture that everyone possessed their own style of leadership, and I began feeling positive about how I could be myself as a leader.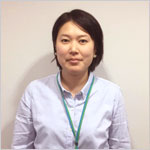 Kaori Matsuda
Product Sales Area Planning Department
Merchandising & Logistics & Quality Control Division