Reduction of Food Wastage
Reducing and Recycling Waste
FamilyMart views reducing and recycling waste as an important issue and is working to reduce unnecessary waste from food production by improving ordering accuracy. Further, stores are promoting garbage separation with the cooperation of our customers so that resources can be recycled rather than disposed of as garbage.
Actively Promoting Food Recycling
We are actively promoting the recycling of food waste into animal feed and fertilizer by gradually expanding the use of waste disposal contractors that can recycle food waste.

Change in Stores Conducting Food Recycling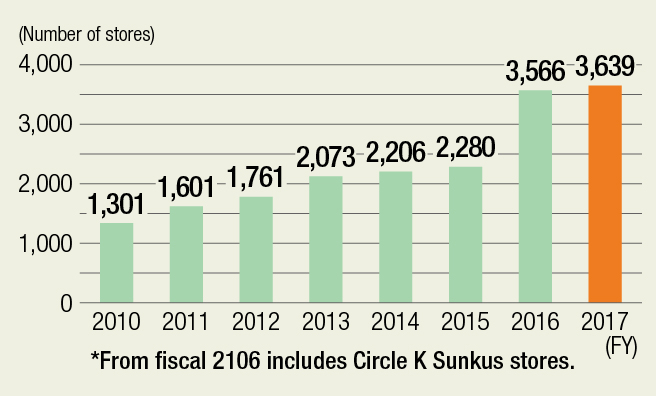 Food Recycling Composition by Type
(As of the end of February 2019)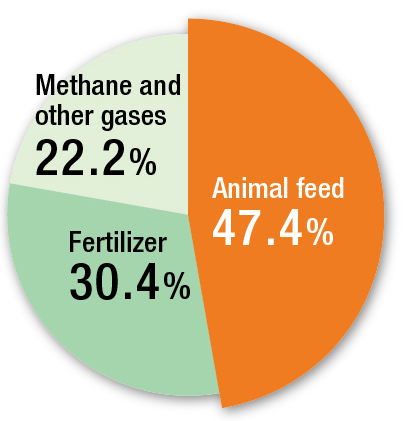 Change in Stores Conducting Food Recycling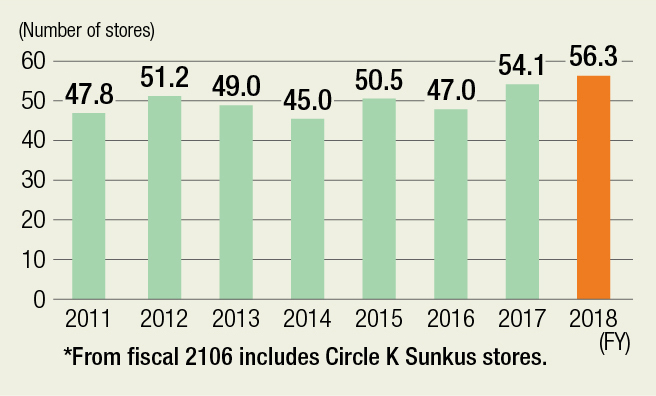 Food Waste Recycling Initiatives
The food waste generated by stores (prepared lunches, rice balls, and side dishes) are recycled into animal feed, fertilizer, and methane through our food waste recovery and recycling system. In 2008, the leftover food from stores in Tokyo and Kanagawa Prefecture was collected and efficiently transported to a pig farm with an animal feed factory. The pigs raised on the animal feed produced from this food waste were used in the production of prepared lunches, side dishes, and breads sold to customers. This creates a food recycling loop.
This recycling loop was expanded nationwide and as of November 2018 there are recycling loops in 7 areas and this has been certified as a Recycling Business Plan.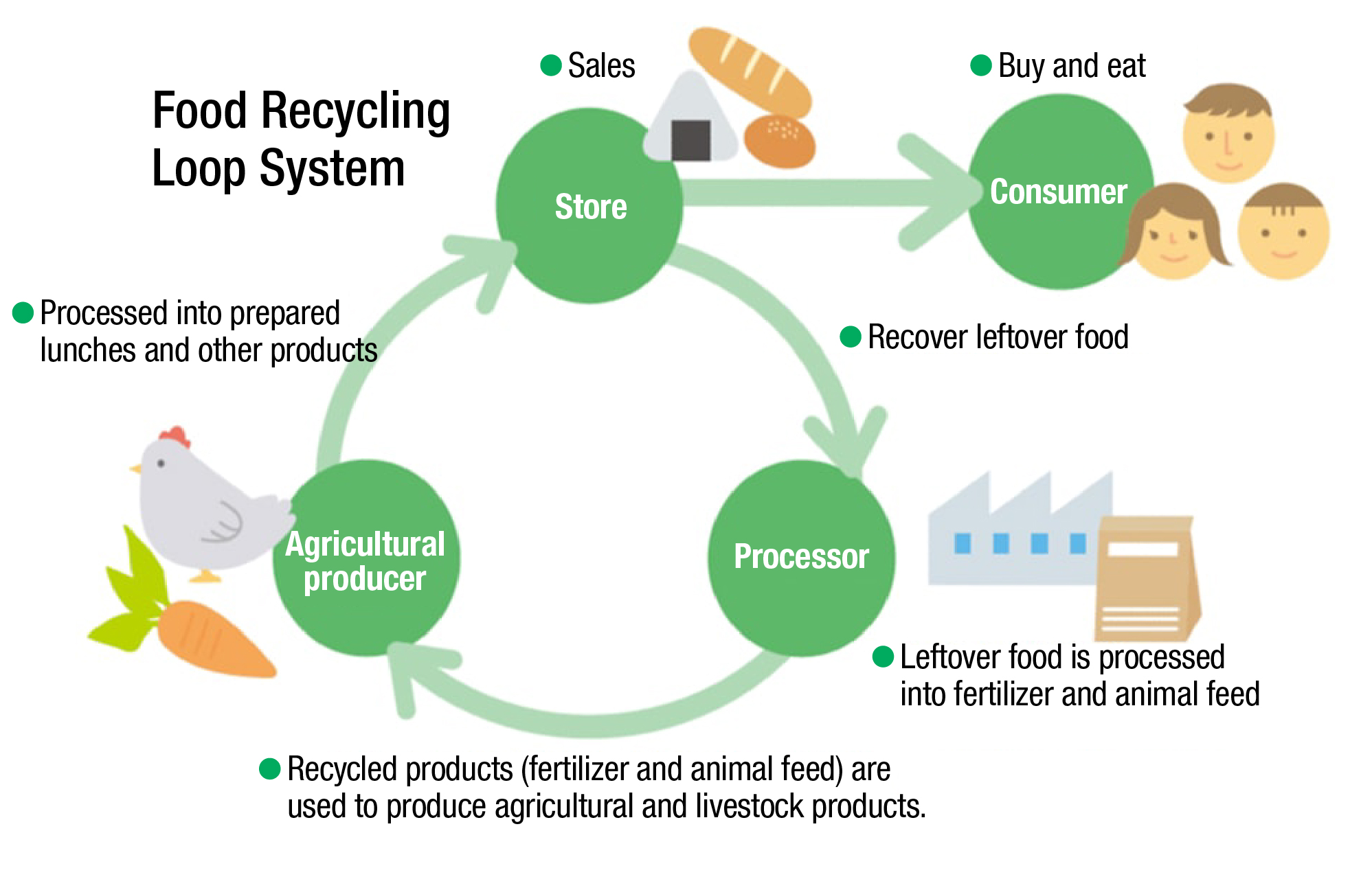 Waste cooking oil recycling
Waste cooking oil used at FamilyMart stores for deep fryer products such as FAMICHIKI are collected by specialty contractors certified by the government and turned into 100% recycled products that include ink, soap, and additives for poultry feed.
Some is used by stores as medicated hand soap, achieving closed-loop recycling.

Waste management and recycling efforts
Education and Inspection of Store Staff
Education in stores is given to all store staff using the Eco & Social Partner education tool covering such topics as CSR activities, environmental initiatives, and the observance of environment related laws and regulations. An inspection tool is also distributed at this time to thoroughly check the activities conducted as Environment ISO14001 certified stores.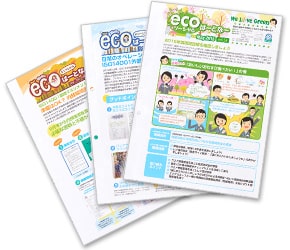 Education and Inspection Tool for Store Staff
Correctly Checking the Collection of Waste Edible Oil
Drivers for waste edible oil collection and transport companies scan a card at the checkout register when collecting the oil. This accurately records the pickup to ensure the oil is properly collected and transported. Further, since April 2017, an electronic manifest system has been implemented to strengthen legal compliance and ensure traceability.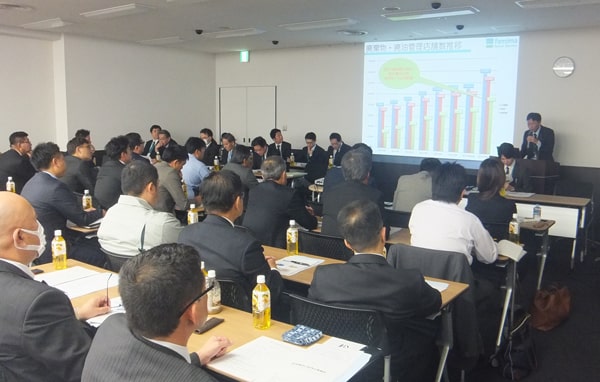 Waste Edible Oil Collection Company Liaison Meeting
Information is exchanged with the oil collection companies
Information is regularly exchanged with the contractors handling the waste and used edible oil collection to ensure that general and industrial waste collection is done correctly in accordance with the Wastes Disposal and Public Cleansing Act, to improve food recycling initiatives, and resolve operational issues at the stores.
Product Initiatives
Switching to Gas Flush Packaging
Gas flush packaging, which preserves freshness longer than conventional packaging, is being used for some of the products of the Mother's Kitchen prepared dish series.
Gas flush packaging fills the container with carbon dioxide and nitrogen to prevent oxidation.
This new technology extends the expiration date without sacrificing taste or increasing the amount of additives.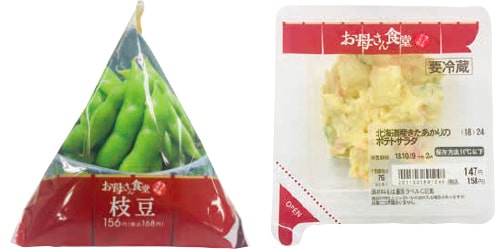 Expanding Use of Vegetable Inks
The printing ink used on the packaging of such products as rice balls, hand-rolled sushi, sandwiches, and bread is gradually being replaced with vegetable derived materials, such as rice ink, botanical ink, and vegetable ink.
This reduces the amount of petroleum used compared to conventional ink and converts to a CO2 reduction of approximately 100 tons; thus reducing our environmental footprint.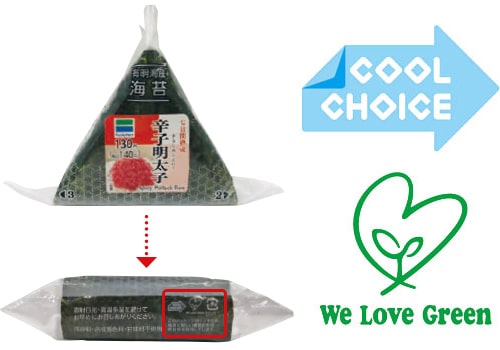 "We Love Green" Products
The "We Love Green" products are an eco-friendly private brand that was developed by FamilyMart in 1999 with the wish that all people would come to love and protect nature. For these products recycled materials are used for the shipping rope (100% recycled polypropylene) and the natural rubber used in anti-slip gloves (thin and thick) is used for the anti-slip areas.
These products are identified in FamilyMart stores by the "We Love Green" mark; showing they passed the development standard (reduced environmental load during the use and disposal of the materials).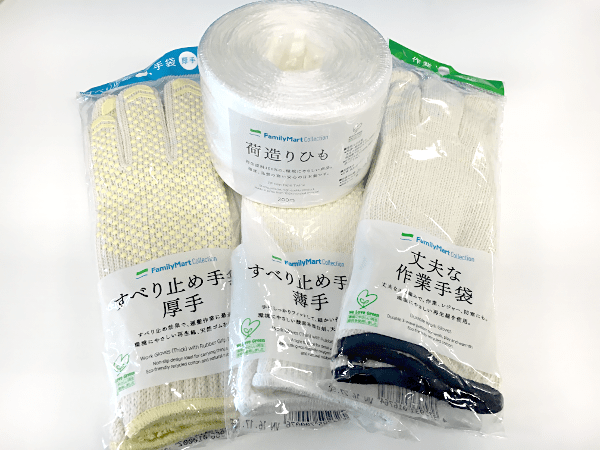 "We Love Green" Products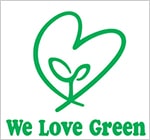 We Love Green mark