NGO/NPO Support and Cooperation
Support for NGO / NPO activities through Connecting Dreams Foundation Donation
The FamilyMart Connecting Dreams Foundation Donation name comes from the concept of "playing a role as a bridge between customers and the NGOs / NPOs that work to better society." To each organization, FamilyMart donates what it collects as well as a matching donation. This fund becomes the Disaster Relief Fund when major disasters occur, with proceeds allocated to providing support to disaster-affected areas.
*Matching donation: Donations made by a company or other organization of a certain percentage of the total donations collected.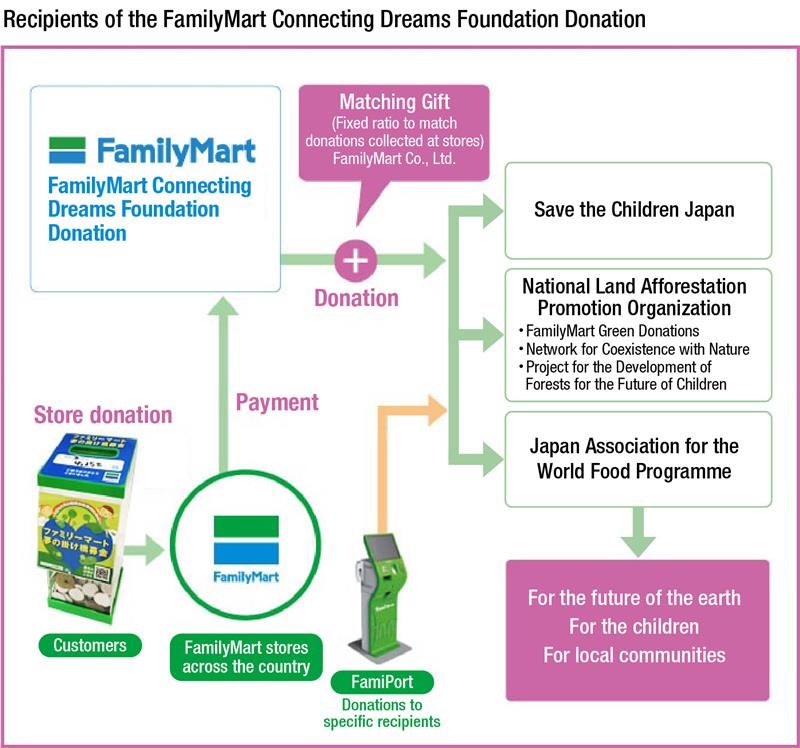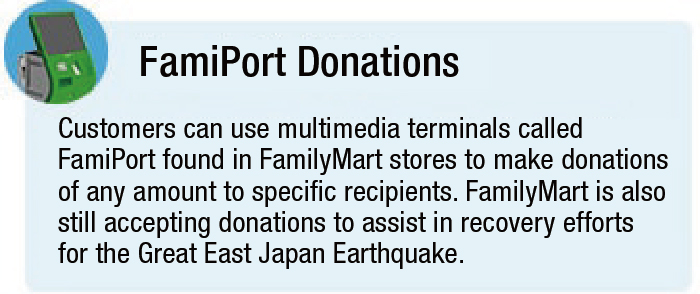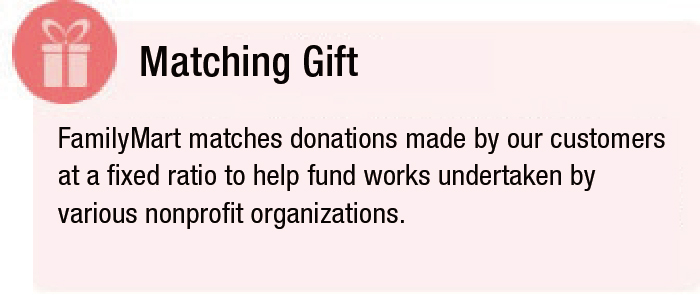 Initiatives that Utilize the FamilyMart Connecting Dreams Foundation Donation
Save the Children Japan
The Group has been supporting Save the Children Japan for 25 years since 1993.
In addition to sending aid directly to children in need, we also use donations to support a wide range of philanthropic efforts, including advocacy activities (proposing policies) as well as publicity and corporate partnership activities to enhance support for children. Additionally, we concluded the Global Partnership Program contract with Save the Children Japan in 2013 and have since been promoting the disaster prevention and mitigation project in the countries and region where FamilyMart conducts business.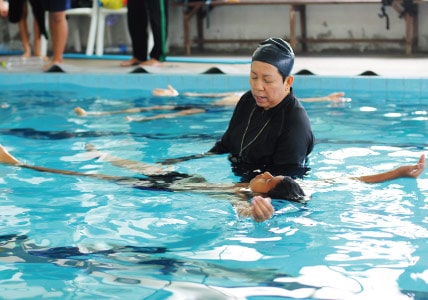 © Save the Children Thailand
Swimming classes to prevent water accidents (Thailand)
Japan Association for the World Food Programme
In solidarity with the activities of the Japan Association for the World Food Programme that seek to stamp out hunger around the world, FamilyMart has provided support to the organization since 2006.
Additionally, FamilyMart is involved in the World Food Programme's Corporate Program as a partner and plays a public role in society working alongside the organization.
Since 2016, we have donated a portion of the proceeds from the FamilyMart Connecting Dreams Foundation Donation to a school feeding program run by the national government of Myanmar.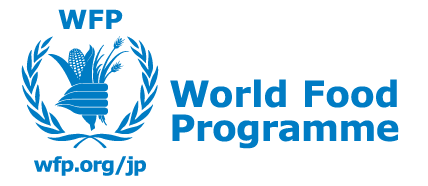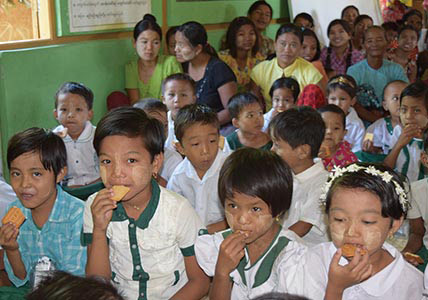 © JAWFP
Supplying nutrient-enriched biscuits (Myanmar)

National Land Afforestation Promotion Organization
Through the Forest Class where kindergarten and nursery school children learn the preciousness of forests and nature, the Listening and Writing Koshien where high school students learn the wisdom and lives of masters on the forests, seas, and rivers in Japan and give thought to a sustainable society, and the project for the Development of Forests for the Future of Children where children plant trees that will become the symbol of the community and engage in Community-based woodland conservation activities, we provide environmental education programs designed to learn about forests at firsthand, learn from them, and protect them.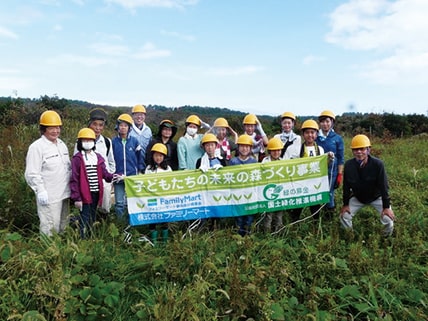 Project for the Development of Forests for the Future of Children
U.S.-Japan Council (Japan) TOMODACHI Initiative
The Group offers a career support program to female high school students in Fukushima Pref., one of the areas devastated by the Great East Japan Earthquake. Through the program, the students have exchange meetings with a group of senior women who vary in age, nationality, and experience to obtain from them inspiration to open the way to the future on their own.
*Acceptance of the donation ended at the end of August 2018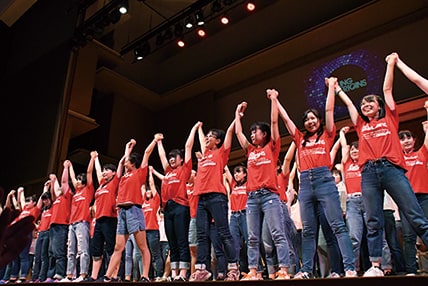 Song and Dance Workshop with Young Americans