Japan Association for the World Food Programme (JAWFP)

JAWFP is a certified NPO that supports the World Food Programme (WFP) run by the United Nations to provide food aid to those in need. As the Japanese branch of WFP, JAWFP works to gain cooperation from private citizens through publicity and awareness-raising activities as well as by seeking donations.
Today, nearly a billion people in the world suffer from malnutrition and hunger. WFP carries out various efforts to save such people from starvation, such as by: providing emergency food aid to protect the lives of war or natural disaster victims; offering school feeding program to provide children with nutritious meals, access to education and opportunities to enhance learning abilities; as well as providing food aid in exchange for labor to promote the independence of local communities.
FamilyMart has been supporting JAWFP since 2006 by making contributions from the funds raised by the FamilyMart Connecting Dreams Foundation Donation, collected in stores.
Supporting the Myanmar School Feeding Programme
Due to inadequate economic development in Myanmar, located in southeast Asia, roughly 15% of its population is undernourished. It is said that this is stunting the growth of some 35% of children under five.
FamilyMart makes contributions to the Myanmar School Feeding Programme organized by WFP to support children's growths.
The program provides preschoolers and elementary schoolers with a 75 g daily supply of nutrient-enriched biscuits to help the children grow healthily and to supplement the nutrition they take in from meals at home.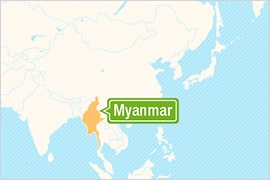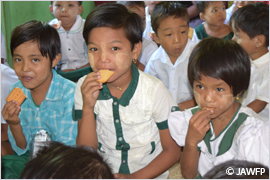 Children having enriched biscuits
Taking part in the WFP Walk the World charity walk
FamilyMart is a special sponsor of the WFP Walk the World, a charity walk held in an effort to eradicate hunger amongst many children in the world. Our employees also participate in the walk as volunteers. The event helps to raise awareness for the issue of hunger, and a part of its proceeds goes to the school feeding program run by JAWFP.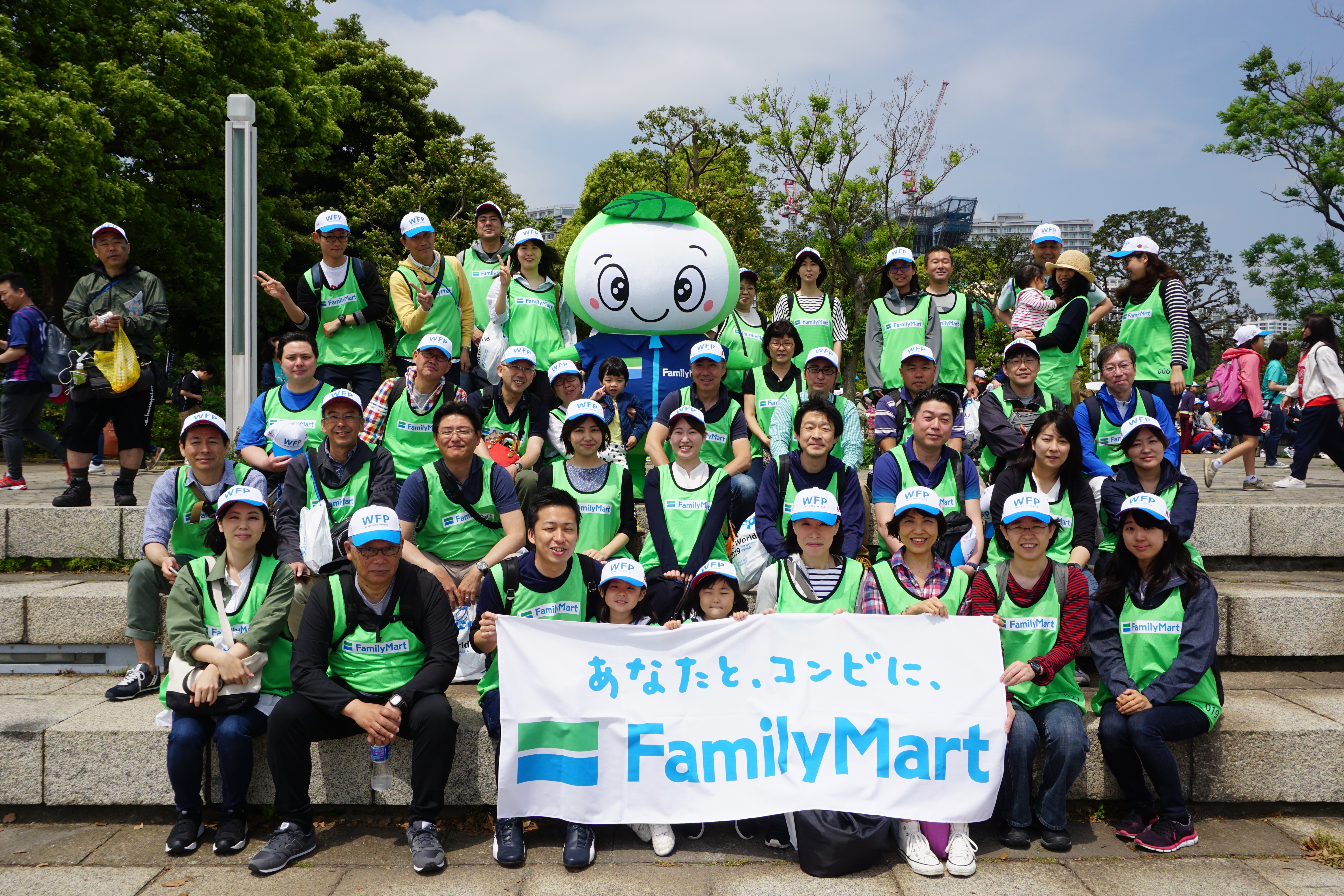 WFP Walk the World held in 2019
Related Links